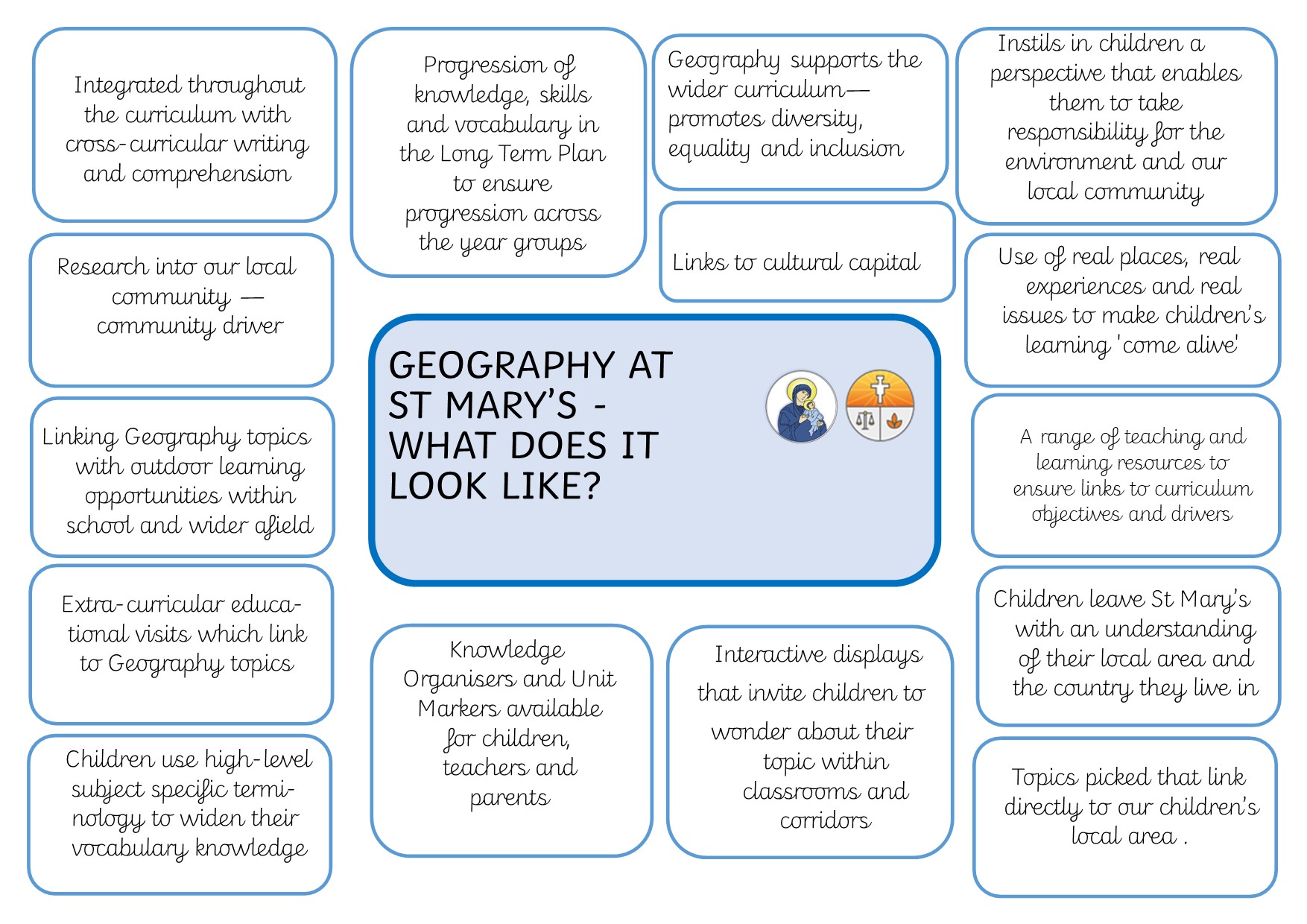 Curriculum Statement and Implementation
At St Mary's, Geography is taught in rotation with History during the second half of each term. During the half term, Geography is given an hour on the timetable each week, which is provided and reviewed by the Senior Leadership team.
The Geography curriculum is based on the national curriculum and the development matters Early Years framework. This ensures there is a broad and balanced curriculum that promotes progression from EYFS to year 6. Each year, students will participate in 3 units, developing their skills at intervals to allow children to know more, do more and remember more.
The Geography lead is available to staff to support quality first teaching to ensure all children make progress. Geography is assessed at the end of each term following the whole school assessment policy.
Technology and resources are used regularly during Geography to enrich the learning within the classroom. Workshops, visitors and off-site educational visits are provided across the phases to give children a range of enrichment opportunities.
Geography Documents
Please view the additional documents in school:
Geography Knowledge and Skills Progression
Geography Vocabulary Progression
Geography Knowledge Organisers
Geography Unit Markers