A huge thank you to all of our families who filled in our recent Parent Survey in July 2021.
We have analysed everything you have said and are in the process of putting together an action plan showing how we are working towards improving our school – based on your suggestions.
Here are some headlines of the survey…
You thought the main strengths of our school were: the Catholic life and ethos, our lovely staff and our school culture and curriculum.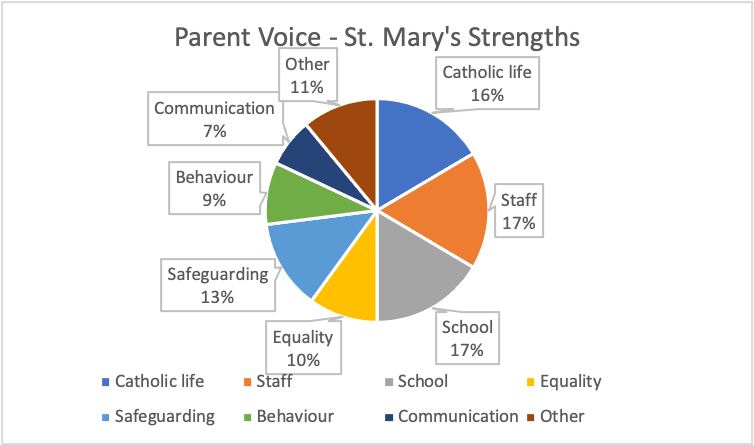 You made some suggestions on areas we could improve. These included: greater communication, clearer routines around homework and more parish links. Watch this space!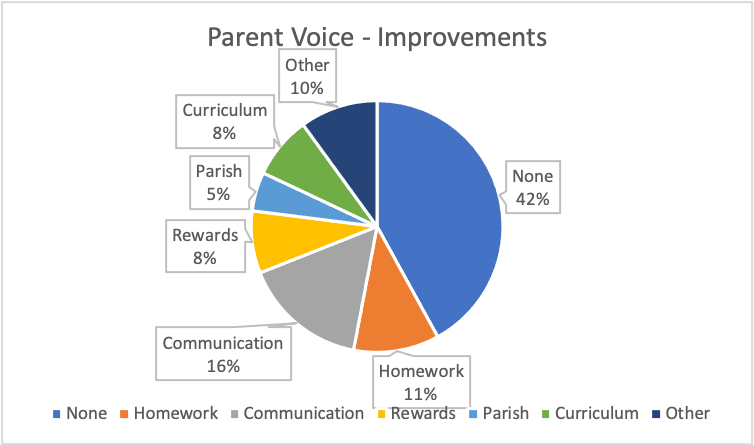 We will let you know via emails and our Facebook page of changes we make going forward in response to these suggestions. We can't fix everything all at the same time, but we will keep all of the comments and we will look at working through them as quickly as we can.
Once again, thank you for your continued support in making our school the best it can be!