Our School Prayer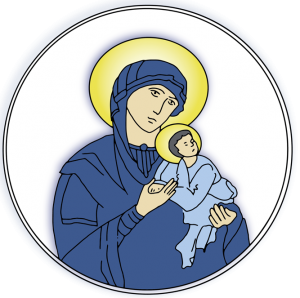 Our Lady Most Gracious,
pray for us as we go about our daily lives at school.
That we may work hard, be kind, and always do our best.
That we keep safe, as we grow in your love and care.
That we believe in ourselves, achieve our potential,
and aspire to be the best we can be.
Help us to follow the example of your Son, Jesus, as we learn to
understand more about the wonderful world which God has created for us.
Amen.
We expect children to learn the following prayers throughout the school:
EYFS
Sign of the Cross
Our Father
Hail Mary
Morning Prayer
Evening Prayer
Grace before meals
Grace after meals
Year 1
Glory Be
Prayer to the Guardian Angel
Act of Faith, Hope & Love
Year 2
Eternal Rest
Act of Faith
Act of Hope
Prayer of St. Francis of Assisi
Joyful Mysteries
Year 3
Act of Love
Act of Sorrow 
The Angelus
Luminous Mysteries
Year 4
Prayer to the Guardian Angel
Prayer of St. Richard of Chichester
The Memorare
Sorrowful Mysteries
Year 5
Regina Caeli
The Magnificat
Diocesan Prayer for Vocations
Glorious Mysteries
Year 6
Hail Holy Queen
Prayer to the Holy Spirit
The Rosary including The Apostles Creed
The Stations of the Cross 
Please view our Prayer Book below: